Transactional Printing That Makes a Statement
For nearly 40 years, PCI has collaborated with industry leaders in healthcare, business, finance, and many others to deliver a robust portfolio of collateral that engages its target audience.
You deserve to connect with a partner who can deliver scalable statement printing and mailing solutions with premium quality, quick turnaround times, increased tracking, and visibility. All backed by our data, safety, and compliance certifications that guarantee personal information stays that way.
CONNECT WITH AN EXPERT
Request An Assessment
Technology, Equipment, + Capabilities
Our state-of-the-art equipment and vigorous commitment to innovation and technology enable cost-effective, high-integrity, full-service billing, invoice, and transactional printing.
From a multi-faceted HIPAA-compliant campaign to simple transactional printing, PCI is equipped with the team, technology, training, and equipment to design, print, and deliver best-in-class products to your clients, on time and under budget.
Our transactional printing solution produces assets, including:
Bills
Forms
Invoices
Statements
Collection Notices
Dept Reminders
Checks
Explanation of Benefits
Transpromo
Keeping You on Schedule: Design, Print, & Mail Business Collateral with PCI
Business Continuity And Disaster Recovery
We believe in planning ahead and staying on schedule. In order to safely and securely provide our clients with the business continuity they deserve, PCI maintains operations with a three-tier, top-notch backup system of generators across all locations, a Contingency Plan, and strategic partners that are ready to provide assistance should it become necessary. 
This is backed by our secure, agile, and flexible IT infrastructure, a tenured and highly-trained team that ensures responsive speed to technical support for a business-as-usual status. 
Our Disaster Recovery partner is thoroughly vetted and is also SOC 2 Type II and HIPAA compliant, with systems and services that mirror our own. So we don't miss a beat.
Data Security You Can Rely On
We take security seriously, making PCI a leading provider of healthcare industry print communication services. Data flow is managed meticulously throughout our organization with certified safeguards and checkpoints as dictated through HIPAA, HiTrust, FDR, PCI DSS, and SOC 2 Type II certifications, which ensure data and compliance in transactional matters.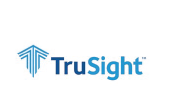 In addition to being certifiably secure with a Disaster Recovery plan in place, we've added a few additional measures of our own to protect your data, which include (but aren't limited to): 
A host of servers to increase speed, performance, and responsiveness

Cabling to provide high-speed, reliable connectivity for transmission of data for real-time delivery

24/7 facility-wide security cameras

Restrictive access and tracking through all entry points of control system

Security review, training, and in-depth background check on all employees who have access to sensitive data
PCI Spotlight
TAKE IT TO THE POWERHOUSE
Let's be honest, we all love a good story, because stories go beyond the telling. They're about the sharing – the communicating why we do what we do….
Nah, not that kind of green. While that one can help improve your bottom line, the bottom line is THIS GREEN will make right by you, your business and our community – and who….
At the risk of sounding cliché, it's a new year and new you, but while many are tasking themselves with personal goals and objectives, they are also taking a deep dive into their….