Make Your Open Enrollment Season the Most Powerful One Yet
Today's healthcare industry, like so many others, faces unprecedented challenges to prioritize efficiency in all areas of the operation and across communications channels. As Open Enrollment season approaches, healthcare marketers are also tasked with developing one-to-one content that draws audiences in and drives them to action while at the same time adhering to complex regulatory requirements and stringent timelines.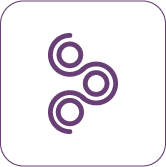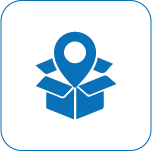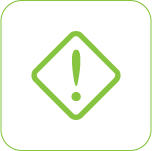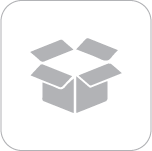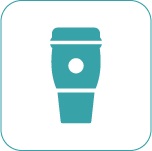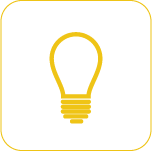 Connect with an expert
Request An Assessment
Acquire, Retain, Inform + Engage: Impactful Solutions That Build a Powerful Relationship
From healthcare welcome kits to transactional communications, we provide our healthcare partners gold-standard visibility, security, and efficiency while mitigating cost with our in-house design, production, and fulfillment solutions. We work with your team to increase engagement and collect valuable market insights with our data-driven omnichannel solutions.
Provide your audience with impactful, high quality HIPAA compliant print and mailing services by partnering with a company that is dedicated to keeping your campaign on-schedule and under budget.
Security: Your  Data is Safe With Us
We take security seriously, making PCI a leading provider of healthcare industry print communication services. Data flow is managed meticulously throughout our organization with certified safeguards and checkpoints as dictated through HIPAA, HiTrust, FDR, and PCI DSS, and have received SOC 2 Type II certification which ensures data and compliance in transactional matters. 
• Sales + Pre-Enrollment Kits
Given our deep understanding of the healthcare sector's unique requirements, we excel in creating customized kits that streamline the sales and enrollment process. Our solutions cover design, printing, kitting, and secure mailing, ensuring that health organizations can effectively engage and educate their members and prospects.
• Brochures + Flyers
PCI excels in creating informative and visually compelling marketing materials. We are experts in content creation, design, high-quality printing, and efficient distribution, ensuring that health organizations can effectively communicate with their audiences. PCI's commitment to precision, compliance, and attention to detail makes us the preferred choice for health clients seeking to convey vital information, promote services, and enhance their brand presence.
• Product Education Materials
We specialize in crafting impactful education materials tailored to the needs of our valued partners in the health industry. Our deep understanding of the sector's unique dynamics enables us to create comprehensive assets that empower healthcare organizations to effectively communicate their products' benefits.
• Direct Marketing
Our Direct Marketing services encompass personalized campaigns, data-driven strategies, precise printing, and efficient distribution. We ensure that healthcare partners can engage their target audiences effectively, promote their services, and drive measurable results.
• Transactional Printing
PCI's unwavering commitment to data security, compliance, and operational excellence makes us the trusted partner for healthcare institutions looking to streamline their document workflows and enhance patient communication.
• Regulatory Documents + Forms
Our deep appreciation of the sector's complex regulatory landscape enables us to create compliant and efficient document solutions. We are adept at content management, form design, precise printing, and secure distribution, ensuring that healthcare partners can navigate regulatory challenges seamlessly and maintain the highest standards of compliance.
Procedures, Sustainability, and Certifications: The Difference is in the Details
PCI Spotlight
TAKE IT TO THE POWERHOUSE
Let's be honest, we all love a good story, because stories go beyond the telling. They're about the sharing – the communicating why we do what we do….
Nah, not that kind of green. While that one can help improve your bottom line, the bottom line is THIS GREEN will make right by you, your business and our community – and who….
At the risk of sounding cliché, it's a new year and new you, but while many are tasking themselves with personal goals and objectives, they are also taking a deep dive into their….